Bras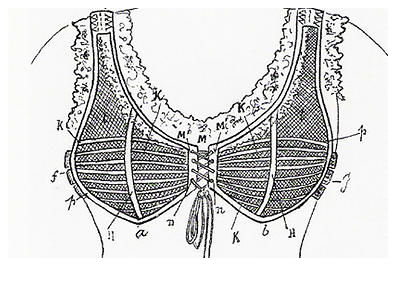 It was the female French inventor, Herminie Cadolle, who was credited as the founder of the modern bra. Known then, in 1889, as the corselet gorge, ("corset divided in two,") the garment made its debut at a Paris fashion exhibition in 1889. Her creation aimed for functionality and practicality over simply aesthetic purposes. It attempted to provide an alternative to the stifling and often physically-debilitating corsets at the time. Through the decades the style, fit and functionality evolved with the times to yield what we know today as an extensive market consisting of sports bras, lace bras, push-up, strapless - you name it. 
When it comes to bras, no matter what your type, it's best to leave it to those it came from: the French. Soft Paris has an extensive range of underwire, push-up, plunge, balconette, padded and triangle styles to match your desires. Ranging from high quality silk and lace to chiffon and cotton, we have bras to be worn as statement pieces or for everyday wear. 
Read more
Show less
Dana, variez les plaisirs selon vos envies !